2016 and 2017 Hay Sales at Dry Creek Ranch and Rabbitry
Hay for sale:
820 pound round bales of seeded grass hay is harvested every summer. The bales consist of reed canary, timothy and local mixed meadow grass. No rain, tighly packed bales suitable for cattle and horses that are 4' x 5' in size. We only have a limited offering of hay available for sale each year after we take care of our existing customers.
$70.00 per bale ($170/ton) at farm gate.
Sorry, but we are sold out! Feel free to book hay for the 2017 season.
Please email us to be placed on the waiting list for hay from the 2017 hay crop!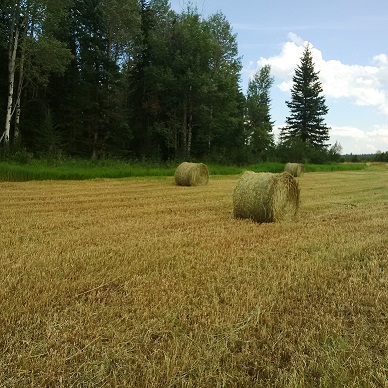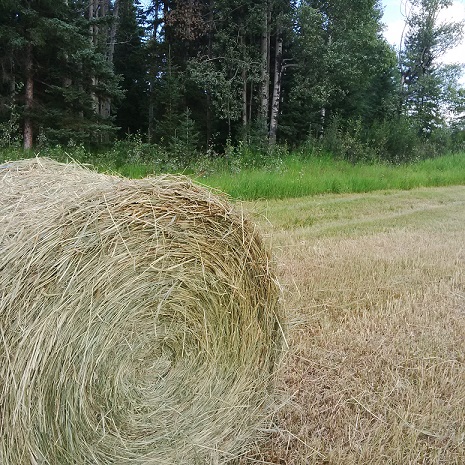 Please send us an for more information or to arrange shipping.
Click here to return to the Dry Creek Ranch Home page, or use your "back" button on your browser. Thanks for looking!