Pets at Dry Creek Ranch and Rabbitry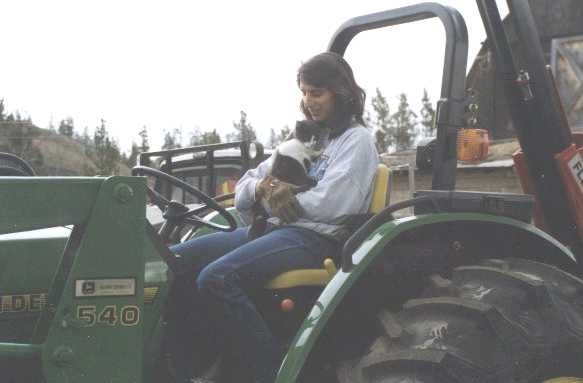 This is another picture of myself and Diesel, the first cat we ever had at Dry Creek Ranch. It was time for a break from fencing (see the post-pounder on the back of "JD", the John Deere 5200 tractor). Anytime was a great time for a cuddle with Diesel! There are roughly 8 miles of perimeter fencing at Dry Creek. Although the fencing is "finished", there are always fences to fix due to bear, moose and cattle going through, plus the odd tree falling down on top of it!
Send the Ranch a Message!
This website was designed and is maintained by Laura Dewar. Please feel free to Email me with your comments and suggestions, or to report broken links.