Rabbits at Dry Creek Ranch and Rabbitry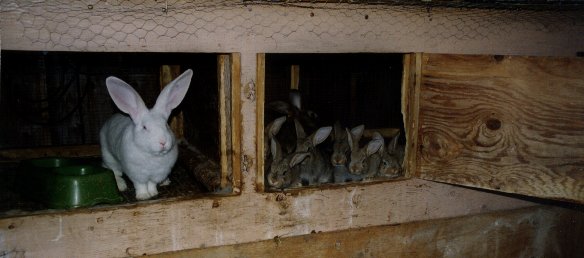 This is a proud father with his kids next door!

Rabbits for sale
Update: Dec, 2016. I will not have any rabbits as breeding stock, rabbit meat or rabbits for snake fodder until later in 2017. Much apologies for the inconvenience! Please check back next year (2017) for future purchases.

Click here to return to the Dry Creek Ranch Home page, or use your "back" button on your browser. Thanks for looking!