Sheep and Wool at Dry Creek Ranch and Rabbitry
Please select one of the following links:
We won't be offering sheep or wool here at Dry Creek Ranch until I finally graduate! I plan to start another flock of good quality fleece-producing sheep in 2016 or 2017. Please check back later!
If you need more information or want to report a broken link, please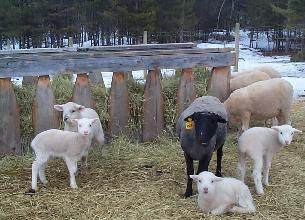 Please note!!! This site is aways under construction, so please be patient and come back to visit often!

Click here to return to the Dry Creek Ranch Home page, or use your "back" button on your browser. Thanks for looking!